What is Kachnar (Bauhinia variegata) , How it useful for Human being
Submitted by admin on Sat, 06/01/2019 - 23:50
Kachnar (Bauhinia variegata) also known as orchid tree, camels foot tree, and mountain ebony. It is a flowering plant specie native to Indian subcontinent and other parts of Southeast Asia which belongs to Fabaceae family. Bauhinia variegata is a species of flowering plant in the legume family Fabaceae. It is native to an area from China through Southeast Asia to the Indian Subcontinent. Common names include orchid tree and mountain ebony.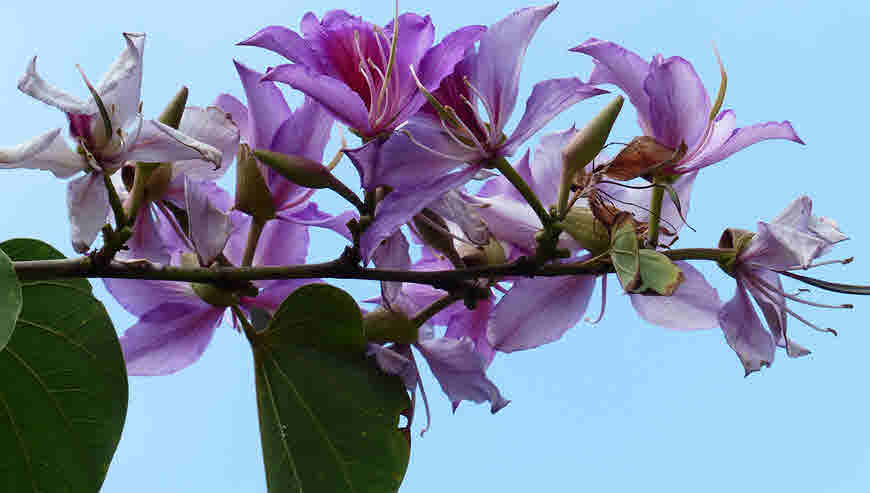 Kachnar is really a wonderful veggie that grows in spring and served cooked with many delicacies. It's the flowers of orchid tree, which are developed in subcontinent and therefore are present in large quantity throughout the land. Whenever kachnar buds and also bloom into flowers, it becomes an extremely delicious as well as healthy source of food for all of us. The buds of kachnar are incredibly beautiful as well as delicate. Poets frequently use these flowers like a metaphor to explain beautiful and wonderful maidens. The flowers of the orchid tree are extremely expensive in addition to valuable.

The Kachnar tree has been used in medicine since ancient times. The bark of the tree is used for making decoction to cure dysentery and skin diseases. It is also used to treat diarrhea and coughs. Traditionally, it is believed by practitioners that a decoction of the root can control obesity. Acetones, methanol extracted from the bark of Kachnar are very active adversary to some bacterial strains. It is also helpful in curing ulcers and asthma.

The flower buds of the Kachnar tree are used as edibles in the northern areas of Punjab. They are scrumptious in taste and are cooked as a primary dish with meat. The flower petals seem odd being emerging from their green sheaths; having peculiar taste. It is widely used as an ingredient in many Pakistani, Indian, and Nepali cuisines. Traditionally, Kachnar curry is prepared by using chicken, which is very delicious. Although, when cooked young buds are eaten, they taste a little bit like liver.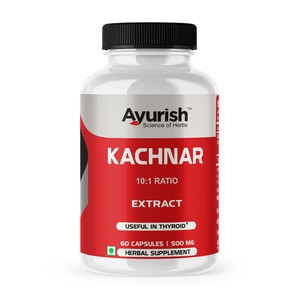 Kachnar corrects the imbalance in hormones and helps in relieving menstrual disorders like anovulation and amenorrhea. Kachnar is also very beneficial for the overall female reproductive system and it is very beneficial in various diseases like PCOD, hypothyroidism, endometriosis, and fibroids in females.

Kachnar is anti-microbial in action and it is very effective in reducing the size of enlarged lymph nodes on neck and groin region. This herb is also beneficial in nasal polyps as it reduces the size of polyp and helps in easy breathing. A decoction of this bark is very effective in tonsillitis and thyroid related problems. Extract of kachnar leaves improves the liver functioning and gives wonderful results in jaundice. It is used to maintain proper metabolism and functioning of the liver.