We shouldn't laugh at third gender person: Hadiqa Kiani
Submitted by admin on Sat, 05/04/2019 - 22:26
I try to be silent on important issues so that i couldn't gave a false statement. 
I made tune and then sing. On some matters you can't get silent. She gave a strict reaction on being called aunty during an interview. Hadiqa kiani is a pop singer. She is the grand daughter of Deputy commissioner of  Gorduspur Raja Hassan Akhter Kiani.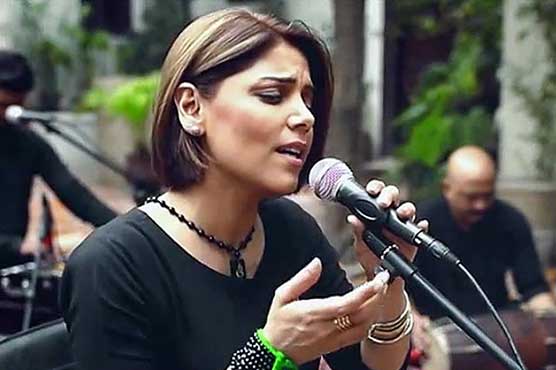 He was the commissioner under the British Rule. She is the niece of Colonel Retired Zahoor Akhter Kiani. She was born in Lahore but her forefather's village is Kahuta Rawalpindi. Her grand father was also the member of logistic assembly from pothohaar region. Raja Hassan Akhter was the friend of doctor Allama Iqbal. He was in Muslim league of that time. Her song in the pothohaari language "Buhe Barian" was a super hit song. She react on Yasir Hussain comments about the third gender people.
She in a tweet said that i tried to be silent on some important issue, so that i couldn't gave the false statement. I made a tune and try to make a song out of it. But there are certain matters where you can't be silent. She said that to be a third gender person doesn't mean that you are inferior to the others. We shouldn't laugh at them and try to give them respect. Domestic violence against these people must be stop now. People are so transgender phobiac that they support these things. It is our responsibility to make ourself a better person. Yasir Hussian has passed some comments in a press conference when he was asked about his role in the film regarding transgenders.