Samsung Galaxy S20 Photos Leaked, Important Features Reveal
Submitted by admin on Tue, 01/14/2020 - 10:02
Samsung Galaxy S20 Photos Leaked, Important Features Reveal
There are still weeks to be held at Samsung's most important event of the year, which announces its flagship devices, but details of its potential devices are being revealed on major technology websites around the world.No final announcement has been made yet, but some alleged images of this device have been leaked recently.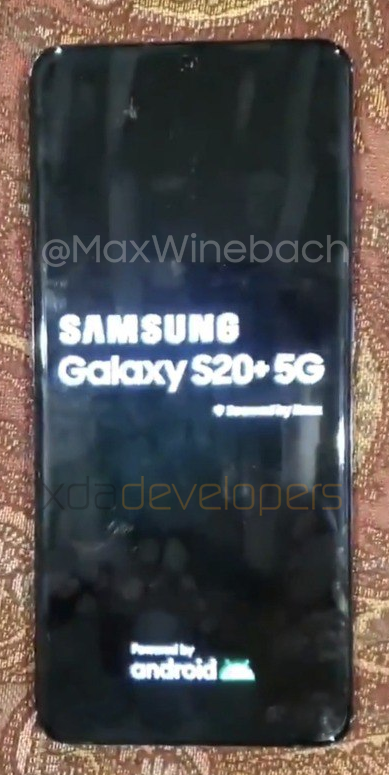 According to reports, Samsung's new flagship phone will not be named Galaxy 11 but will be named as Galaxy 20S.
As seen in the leaked photos, the startup screen has the Galaxy S20 Plus written on it, and the phone will also be capable of using 5G technology.

-
But, according to the Android Forum XDA developers, the 5G option will not be available in all countries because in some countries this phone will only be launched with 4G technology.
As well as the leaked pictures, the phone will be launched with four back cameras.