For me My work is important than anything else said Meera
Submitted by admin on Wed, 09/18/2019 - 21:30
For me My work is important than anything else said Meera
Irtiza Rubab or Meera, better known by her stage name Meera, is a Pakistani film actress, television presenter, model and philanthropist. She is the first Pakistani actress to be acted in the Indian film and the movie 'Nazar' was the first Indo Pakistani joint venture movie. She is an actress who won the love of Pakistani people by presenting extraordinary and authentic performance. The actress is considered as one of the queens of Pakistani actresses.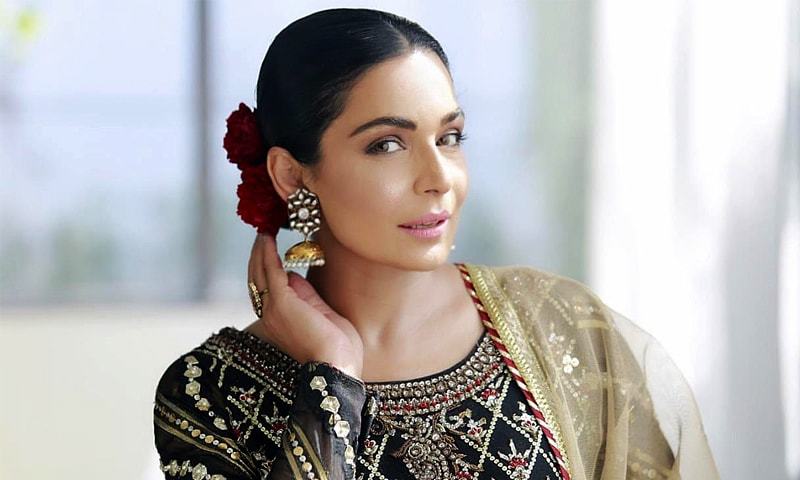 Early Life:
Meera was born on May 12, 1977, in Lahore, Pakistan. Her father name is Mohammad Syed Shafqat Shah and mother name is Syeda Zahra Bukhari. When she was young, her family moved to Kashmir from where Meera received primary education. They shifted to Sheikhupura where she finished secondary education from St. Wed School. She completed higher education from Kinnaird College for Women University. The actress has five brothers and sisters named Syeda Hussain, Syed Ahsan Abbas, Murtaza Ahsan and Rubab Aqsa all of them are established in their positions. 
Career:
Pakistani Female actress Meera Khan started her career as a model. She made her movie debut in 1995, but earned nationwide critical acclaim in 1999 for her lead performance in Khilona. Twenty one year old Meera was often referred to as the Madhuri Dixit of Pakistan in pakistan. In 1996, she acted in movie named Chief Saab, which was directed by Javed Sheikh
. For her acting in Khilona she won her first Nigar Award and received significant praise for her work. Meera won the second consecutive Nigar Award for Best Actress in the film Inteha. In 2004, she played a role in Salakhain which lifted her image internationally. And next year she acted in first movie of India, Nazar with which she debuted in Bollywood.
Nazar was a film directed by Soni Razdan and it was the first Indo Pakistani joint movie venture in 50 years. Meera still kept working in Bollywood. She announced to launch herself in Pakistani Politics in 2013 election. But she stepped back and nominating her mother as candidate.
Modeling Career:
Meera went to Lahore's Kinniard College and continued to act in school plays, however at this point her modelling career really took off as she appeared in ads for Pepsi and Lux while still in her mid-teens. She continued to model for various agencies in Lahore, Karachi and Islamabad and became one of the country's top supermodels. She is still one of Pakistan's top models and continues to appear in Lux and Pepsi's ads which helped launch her career. Meera plans to continue her modelling and acting career, before turning her attention to Interior design, which was her major in college. Meera is most popular actress in Pakistan fashion industry. 
Controversies:
Meera Her first very controversial news was due to the fact there was a kissing scene with Sir Taji in Mahesh Bhatt's movie, "Nazar " Meera also received death threats for doing the scene.. Meera stood her ground and did say that she is an actress and that she has not done anything wrong. There were rumours of her being fined for kissing in a Bollywood Movie.
The director of the movie,Mahesh Bhatt defended Meera and appealed to President Musharraf to help the cause of India-Pakistan friendship through exchange of entertainers. The other major controversy surrounding the actress was when she was married or a short term to a Pakistani businessman Atiq-Ur-Rehman, who was already married.
Another controversy she involved was a leaked MMS. That controversial MMS was released featuring Meera and her fiancee Captain Naveed. That MMS went viral and she was heavily criticized for it.