Leonal Messi has Played an important role in making me a better player said Cristiano Ronaldo
Submitted by admin on Sun, 08/25/2019 - 15:20
The year 2008 was the worst year as i faced allegations of sexual harrasment he added. The world famous super star of the football world Cristiano Ronaldo has admit that Leonal Messi played an important role in making him a better player. "I really admire the career he has had and from his side, he has already talked of the disappointment when I left Spain because it was a rivalry that he appreciated," Ronaldo told TVI in Portugal.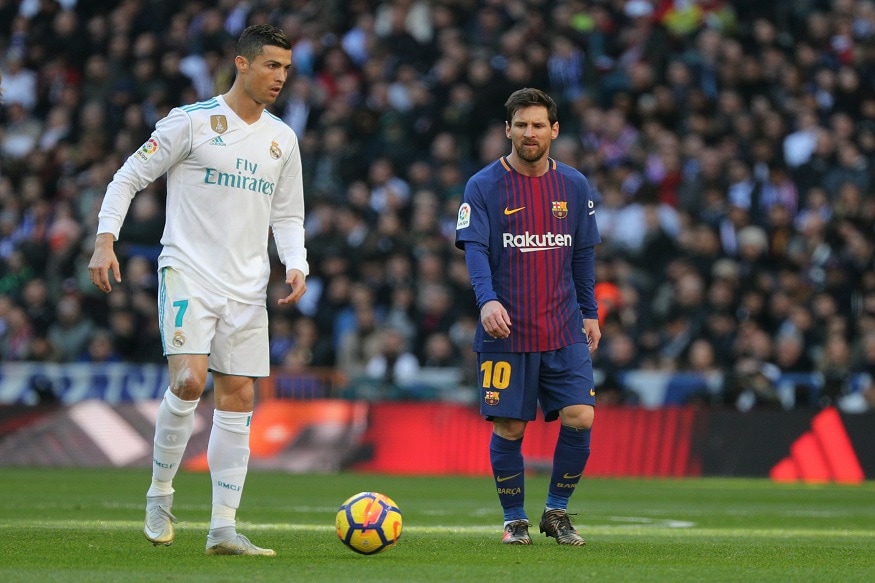 Ronaldo was born on February 5, 1985, in Funchal, Madeira, Portugal, a small island off the western coast of the country. Ronaldo is the youngest of four children born to Maria Dolores dos Santos and José Dinis Aveiro. He was named after Ronald Reagan, one of his father's favorite actors. Ronaldo grew up in a largely working class neighborhood in a small tin-roofed home that overlooked the ocean. Ronaldo was introduced to the game of soccer through his dad, who worked as an equipment manager at a boy's club.

In 2001, when Ronaldo was just 16 years old, Manchester United paid more than £12 million to sign him  a record fee for a player of his age. Ronaldo had turned heads with a mesmerizing performance with Portugal against Manchester, wowing even his opponents with his footwork and deft skill. He made such an impression that a number of United players asked their manager to try and sign the young player, which the team soon did. 
In 2009, the Spanish soccer club Real Madrid agreed to pay Manchester United a record $131 million for the chance to sign Ronaldo. Ronaldo's commitment to Manchester United had come under constant question, and speculation swirled that he wanted to play elsewhere, so nobody was all that surprised to see Ronaldo leave. Ronaldo's 2016 wins included the European Championship, Champions League and Club World Cup, plus individual awards from UEFA and France Football magazine.

After dropping hints that his time with Real was coming to an end, Ronaldo confirmed the rumors in July 2018 by signing with Italian Serie A club Juventus, which paid a $140 million transfer fee to his old Spanish club. Ronaldo paid tribute to Real fans in an open letter on the club's website, writing: "These years at Real Madrid and in this city of Madrid have quite possibly been the happiest years of my life. I only have feelings of great gratitude to this club, to the fans and to the city. I can only give thanks to all of them for the love and affection that I have received."

Cristiano Ronaldo was awarded the Ballon D'Or (later known as the FIFA World Player of the Year Award) in 2008, when he was a Manchester United player. In 2013, he won the FIFA World Player of the Year Award and won it again the following year. Cristiano Ronaldo holds the record for being the highest scorer in the history of Real Madrid with 338 goals. Cristiano Ronaldo is the highest ever goal scorer in the UEFA Champions League with 89 career goals till date. Forbes magazine ranked him the world's highest-paid athlete in 2016 and 2017. 
The US woman had filed a lawsuit alleging Ronaldo of sexual harassment and rape. Mayorga had opened up publicly after 10 years stating Ronaldo's 'fixers' offered her $375,000 as pay-off. Ronaldo had publicly denied the allegations and never filed a response to the lawsuit. Ronaldo remember this incident as the worst as he considered the year the worst of his life.