I would have been a Director or a producer, if i wasn't be an actor said Agha Ali
Submitted by admin on Fri, 08/30/2019 - 10:28
I would have been a Director or a producer, if i wasn't be an actor said Agha Ali
Agha Ali is an actor, writer and singer-songwriter of Pakistan showbiz industry. He is one of the most famous person in Pakistan's entertainment industry. Agha Ali was born on December 04, 1985 in Lahore. Agha Ali belongs to a showbiz family. Agha Ali's Grandfather Inayat Hussain Bhatti was also a famous Pakistani singer, actor, columnist, religious scholar and producer. Agha Ali's father Ali Agha was a producer as well and he produced a lot of dramas in the 80's.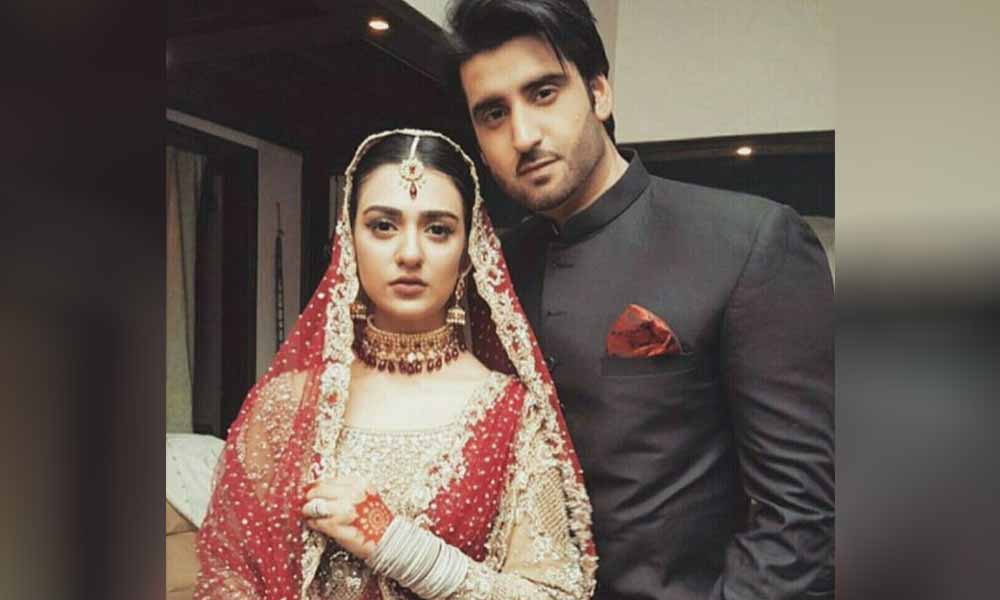 Education of Agha Ali
He received all his education from Lahore. For higher studies he went to National College of Arts, Lahore to did his bachelors in Arts. Soon after completing his studies he stepped into the Showbiz Industry with a dream of becoming a singer but end up becoming an incredible actor.
Relationship Status of Agha Ali
He was in a relationship with one of his co-star Sarah Khan (A beautiful and talented Pakistani actress and a Model) for a long time and people loved to see them together. Many people started assuming her Agha Ali wife but unfortunately, the couple parted their ways after being in a relationship for so long. Agha confessed in a talk show about his breakup but didn't reveal the reason behind the breakup.
Career of Agha Ali
He started his journey of Showbiz by showing his Hosting skills in 2005 by doing a show 'Total round up' that became a hit show on television for which he was also honored a best Host award. He continued hosting for a short time and soon switched to acting and singing. He was fond of becoming a singer since Childhood. He also used to sing during his College time and had an aim of becoming a big singer one day. He has sang many osts of different Pakistani dramas including 'Khuda Daikh Raha Hai', 'Mere Bewafa' and many others. He received recognition and regard for his song 'Meri Maa' in which he sing as well as act too. Though his dream of becoming a singer is fulfilled today but his acting career is far more affluent and victorious than his singing career. He made his acting debut with a leading role in 2012's Mein Hari Piya on Hum TV for which he was nominated for Hum Award for Best Soap Actor. He has done many popular dramas including Rukhsar, Ghundi, Baimaan Mohabbat, Shehr-e-Yaran, Halki Ki KhalishAgar Tum Na Hote, Kami Reh Gaee , Arranged Marriage and Shab e Zindagi aired on various networks. He is filming Kis Se Kahun opposite Sajal Ali. In just the least time period Agha Ali has gained with the maximum fame and success. He has won the millions of hearts with the superb acting skills and passionate talent. He started his journey as being the VJ and then after finishing with his abroad education he returned back with the best acting talent. For his acting skills he has been honored with so many awards as well.
Break Up of Agha Ali
With the end of the famous drama serial Band Khirkiyan, the real life and reel life couple of Agha Ali and Sarah Khan have parted ways. The love birds got engaged, leaving their fandom over the moon and both had said that they would publicly announce it if they married. Ali said that he felt he owed it to his fans to give an explanation about what happened between him and Sarah. He says that Sarah is a fantastic girl and that he has the utmost respect for her and her work. Agha also elaborates on how their breakup affected him. "It has been the toughest for me to be honest and I could not work for months. I was isolated, I could not deal with it but then, life has to go on," said Ali. He credited his friends for helping and supporting him through the process. "I love my fans. They are very understanding. Close fans write very positive things and I love them."