I value quality rather than numbers; Sana Javed
Submitted by admin on Thu, 11/28/2019 - 23:04
I value quality rather than numbers; Sana Javed
Introduction
Sana Javed is a Pakistani actress and model who was born in Karachi on March 25, 1993. Famous actress Sana Jawad started her career in 2012, till now the actress has seen her acting in various dramas while the lead role in Silverscreen "Mahalance". Javed started his career with dramas and his most popular plays are "Dear Afzal, Citizen, My Dilhari and Manoka-in-law". Sana Javed says that without family support, success is not possible, fortunately for me The characters have been offered and I too Trhukrapny are krdarnbhayy near yqt. Pakistan TV is gaining popularity.
Career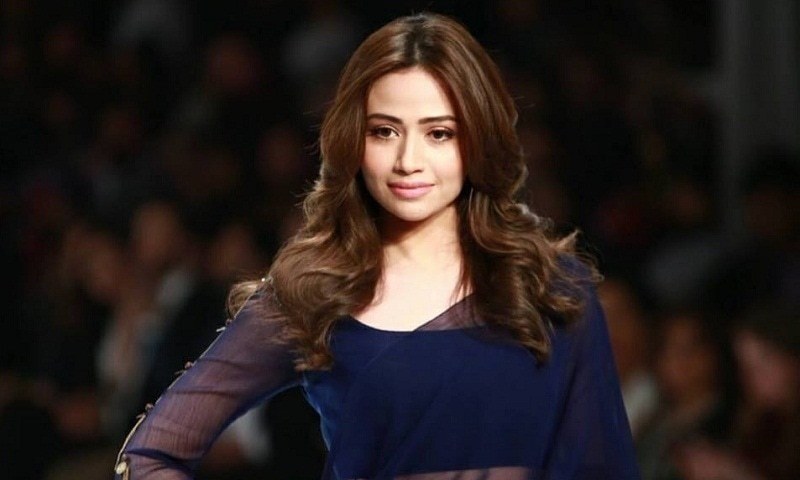 Steps should be taken to show Pakistani dramas in other countries of Kodia. Well-known actress Sana Jawid said that gaining current status due to dedication and quest to move forward, gaining respect and fame is not an easy task and it is even harder to keep up with it. But I did not give up and went ahead, the fruit of which I found to be successful. I believe that if a person has the passion and the desire to move forward, he achieves his destination and I stick to the same formula and will continue to follow it in the future.
I have never been jealous of anyone but in my showbiz. The number of friends is very high. I am planning on having a career and because of this the atmosphere is pleasant. I always try to learn something new and from where I can learn to learn well. I have full support from family members and that is probably why I have built up my skills. Sada Jawaid says that I have The drama has done full justice to its role in serial humiliation. Working in drama serial humiliation is nothing short of proud of me and has worked 100% on my role in this drama.
Our drama industry needs to work on more sensitive topics. In our plays, the aspect of social reforms is prominent, in the private sector, masterpieces are being created, whose popularity is increasing day by day. I have a lot of work to do and I have to leave unmatched impressions of my acting that my fans remember.
Drama is a form of industry media. The government should produce jointly with the private sector for the betterment of society under Joint Venture. ۔ The artist does a lot for a good role. Singer Jawad says that working with legendary actor Kavi Khan has always been an opportunity to learn, as actors like us have institutes who should utilize their abilities. Kavi Khan has great love and compassion. With juniors that lead them to always have respect for them. Reading books and practicing them makes the difference between heaven and earth.
Acheivement
I always believe in practical things and the results are there. Come on - I am going through the best phase of my career on the TV platform Hobbies are lacking in positive thinking and you can read and see talented people. I have the ability to play all kinds of roles. I try not to impose any specific role on me. "TV is the best classroom for young artists. We should learn from seniors as well." Sana Javed says that instead of chasing difficult characters, she has always taken them as a challenge, in the rise of Pakistan's TV drama and film industry.
We have to work harder to keep up with the times and the work of others. I am instead of the usual errors given up the ladder of reform bills and dedication .For I sow trouble finding the ruzkamyaby, separated and mnfrdphcan bnanamyra mission through his work and the achievement of progress. There are thousands of people working in one area at the same time, but successful ones are the ones who work their way to good faith, and one day it seems that they are not the destination for success but the destination. Join in.
Value quality rather then quantity
I value quality rather than quantity. I fulfill the commitments I make in regards to my project. In the world of showbiz the number of pilgrims is very high, but I do not suffer from this disease nor do I think bad of anyone but for everyone. Wish good God bless. Dara Sana Jawid says that the living script of the actor Abhartahy the lahytun. If the script of a movie or a play is alive, the actor will learn more from it. The script choice is very thoughtful while working in the plays. The result is that acting in the drama and the film is very different.
There are music, dance and songs in the film. It is very difficult to film songs in the saffron saree and negative temperature and this is not the case for everyone. For any movie, my choice of character is important and it is important to see how the story is followed by the director's number. I wish I had joined the list of actresses like Mehra Khan, Saba Qamar, Marwa Hussain, Hamama Malik and Meesha Shafi. I liked the presentation offered and will definitely work on seeing the script being good.