Can Pakistan reach the semi final of the world cup? 
Submitted by admin on Mon, 06/24/2019 - 20:35
Pakistan's world cup campaign is as unpredictable as they are as a team. They lose the very first match of the tournment bery badly that too against West Indies. That loss made a huge impact on the net run rate of the team. Pakistan currently sitting at the number seven position thanks to that very bad performance against the windies.
They beat the very best team of the tournment England in a close encounter that lifts the hopes of the fans and other teams are afraid of the unpredictable nature of pakistan. They lose a match against Australia which they could have won but this is the beauty of cricket that any thing could happen on a cricket field. Unfortunately Pakistan's match against Sri lanka couldn't happen due to rain that hurts the hope of reaching into the semis and loss against India further sinks the hopes for the green shirts.
In their last match against South Africa they played bravely and beat the Proteas comprehensively. This win suddenly liven up the hopes of the green shirts to reach the semis but now the situation is tightening up for them. Now they have to win all the remaining matches against a strong New Zealand and Bangladesh and very dangerous Afghanistan team. If they manage to do so then they will finished up with 11 points but that will not be enough for their qualification in the semi finals.
They still have a negative net run rate so they have to beat all the teams with big margins. They also have to depend on other teams performance as well. Hosts and favourites England haven't quite lived up to their hype. They not only lost to Pakistan, they were also beaten by Sri Lanka, and that match quite literally opened up the points table for the other teams. England will face India, New Zealand and Australia next all three of which are tough teams to beat. If England lose all their remaining three matches, they would be stuck with 8 points and could face elimination.
If England lose all three, they can still qualify if Sri Lanka lose all their remaining matches, Pakistan and Bangladesh lose at least two of their remaining matches, West Indies lose one match.
Bangladesh have 5 points from 6 matches, and are up against Afghanistan, India and Pakistan next. Pakistan need Bangladesh to lose at least one match and, of course, Pakistan need to win all three of their remaining matches, so obviously they need to beat Bangladesh too. Sri Lanka have 6 points from 6 matches.
Their win against England catapulted them to number 5 on the points table, but all is not rosy for them yet. They have three more matches to go, against South Africa, West Indies and India.
Pakistan came back against all odds and with a lot of luck going their way with the results of other teams, made it to the semi-final of the 1992 World Cup Down Under, finally going all the way and lifting the trophy. They find themselves in a similar format and position in England 2019.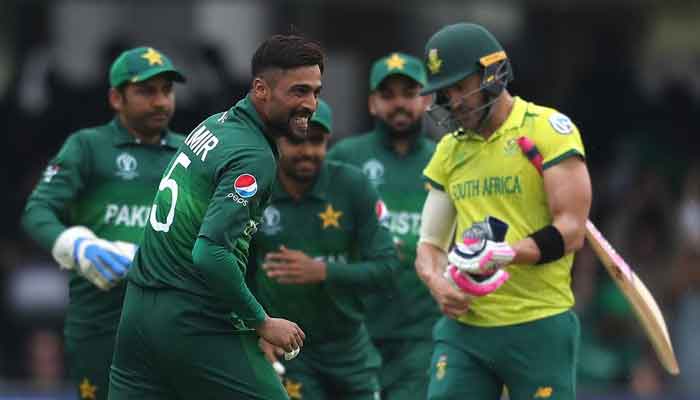 Their win over South Africa means that they are now at number 7 with 5 points from 6 matches. Pakistan's real test will be against New Zealand and their bowlers will face a stiff challenge from the in-form Bangladeshi top-order. If they do manage to win all their remaining three matches they will end with 11 points and then hope that England do not win more than one and Bangladesh and Sri Lanka lose at least one match. In such a scenario, Pakistan can still make it to the semi-finals.