Acidity or Gastroesophageal reflux disease (GERD), The most common problem we face now a days
Submitted by admin on Mon, 09/09/2019 - 14:29
Acidity or Gastroesophageal reflux disease (GERD), The most common problem we face now a days
Acidity or acid reflux is a very common condition affecting many people. This condition is characterized by heartburn felt around the lower chest area, which is caused by the stomach acid flowing back up into the food pipe. Very few people realize the unhealthy eating habits and poor lifestyle choices that cause this condition. This can cause symptoms such as a burning chest discomfort called heartburn. If acid reflux symptoms happen more than twice a week, you may have acid reflux disease, also known as gastroesophageal reflux disease. 
Causes:
The food we eat passes down the oesophagus into the stomach. The gastric glands in the stomach create acid which is necessary to digest the food and to kill any germs. Acidity occurs when the gastric glands produce a large amount of acid, more than what is needed for the digestion process. This condition is characterized by a burning sensation just above the stomach, or right below the breastbone.
The stomach contains hydrochloric acid, a strong acid that helps break down food and protect against pathogens such as bacteria. The lining of the stomach is specially adapted to protect it from the powerful acid, but the esophagus is not protected. A ring of muscle, the gastroesophageal sphincter, normally acts as a valve that lets food into the stomach but not back up into the esophagus. When this valve fails, and stomach contents are regurgitated into the esophagus, the symptoms of acid reflux are felt, such as heartburn.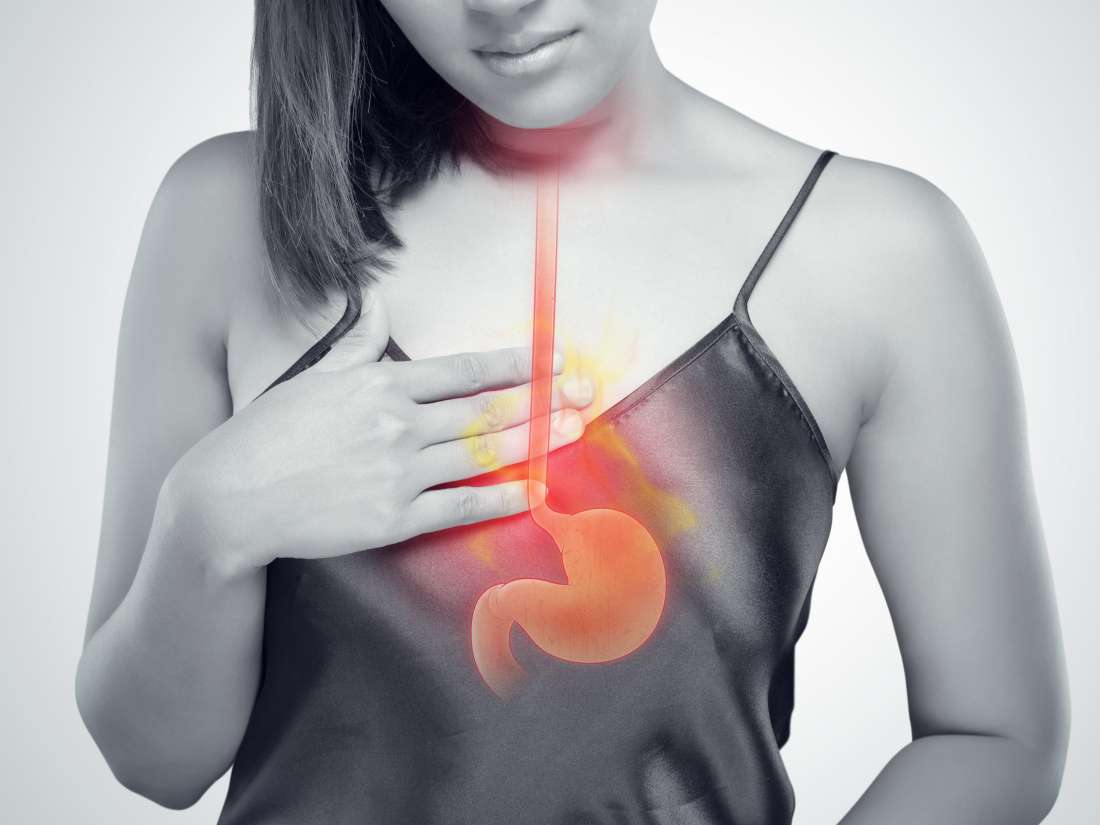 Symptoms:
Acid reflux usually produces heartburn, whether it is due to a single episode of overeating or persistent GERD. Heartburn is an uncomfortable burning sensation that occurs in the esophagus and is felt behind the breastbone area. It tends to get worse when lying down or bending over. It can last for several hours and often worsens after eating food.
The pain of heartburn may move up toward the neck and throat. Stomach fluid can reach the back of the throat in some cases, producing a bitter or sour taste. Common symptoms of acid reflux are Heartburn which is a burning pain or discomfort that may move from your stomach to your abdomen or chest, or even up into your throat, Regurgitation: a sour or bitter-tasting acid backing up into your throat or mouth.
Other symptoms of acid reflux disease include bloating, Bloody or black stools or bloody vomiting, Burping, Dysphagia the sensation of food being stuck in your throat, Hiccups that don't let up, Nausea, Weight loss for no known reason, Wheezing, dry cough, hoarseness, or chronic sore throat.
Diagnosis:
Anyone who is experiencing frequent acid reflux symptoms should talk to their doctor, who may refer them to a specialist in gut medicine known as a gastroenterologist for further investigation. There are several possible tests to diagnose GERD, including Esophageal pH and impedance monitoring, Upper gastrointestinal (GI) endoscope, Upper GI series, Esophageal manometry and Bravo wireless esophageal pH monitoring.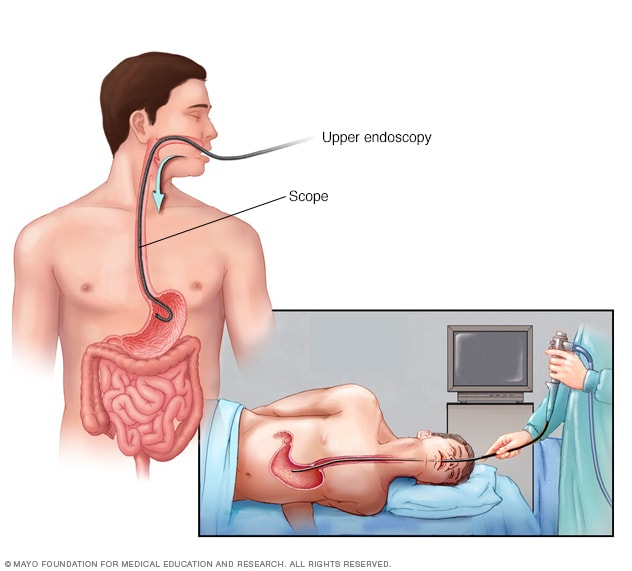 Treatment:
GERD will often be treated with medications before attempting other lines of treatment. Proton pump inhibitors are one of the main pharmaceutical treatment options for people with GERD. They decrease the amount of acid produced by the stomach. Other options include H2 blockers are another option to help decrease acid production.
Antacids counteract the acid in the stomach with alkaline chemicals. Side effects can include diarrhea and constipation. Antacids are available to purchase online. Prokinetics help the stomach empty faster. Side effects include diarrhea, nausea, and anxiety and Erythromycin is a type of antibiotic that also helps empty the stomach.